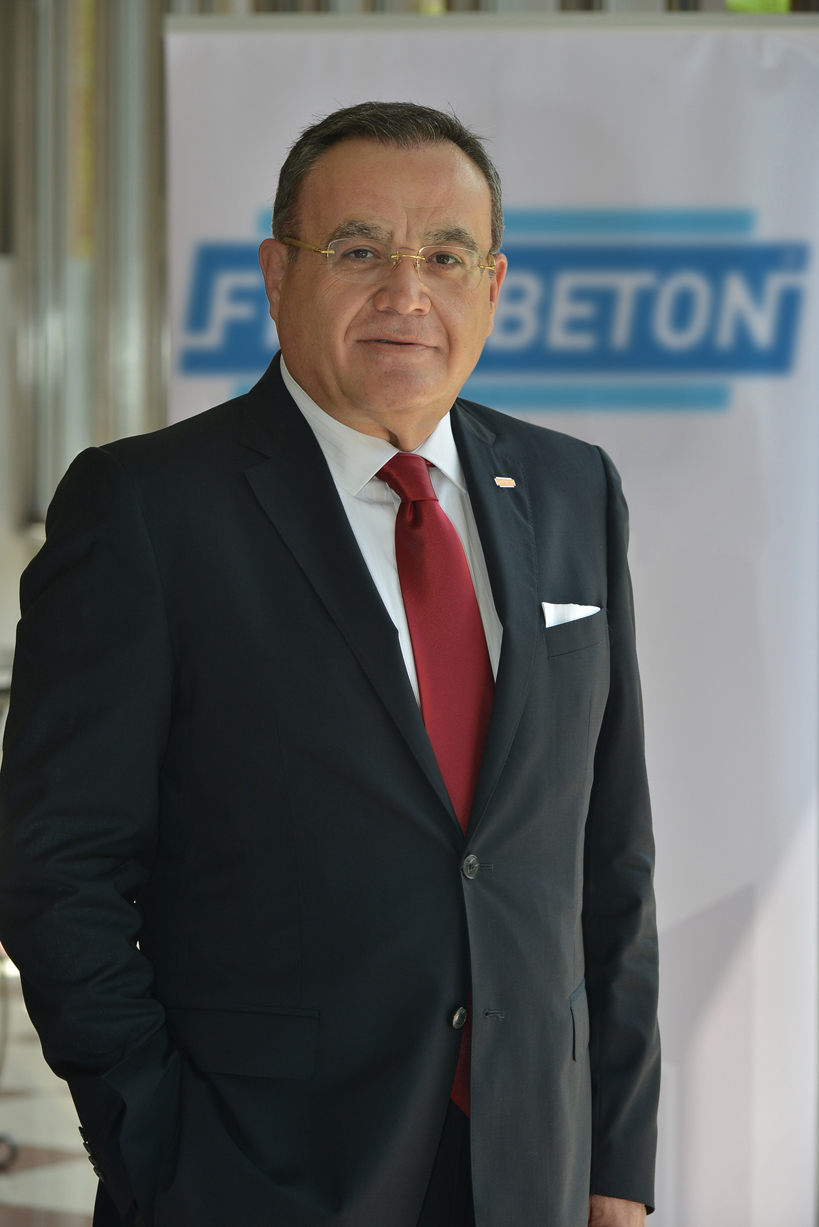 Esteemed Friends of Fibrobeton,
We are happy to be with you and look forward to share our ideas in the new year. We hope the coming year will bring excitement and good news to us all.

Each new year is the year of new attempts and new hopes, in short, it is a year of innovations. Humanity enriches its history in every New Year with new achievements, new inventions and advancements in every field. In addition, we should keep up with this rapid change and be more successful working harder in the new year. It's good to dream as long as we believe in ourselves and in the strength of our friends. We would like to reinforce our faith and work hand in hand with you to reach happier days for our families, countries and humanity.

It is customary to review what we have achieved, experienced and learned during the past year now that we are at the brink of a new one. Whether we have been efficient and beneficial to our environment will be clear after such a review. An evaluation of our companies, our sector, our country and of the world economy is therefore necessary. 2018 has been a tough year in many respects. Civil wars taking place in neighboring countries and terrorist activities escalating in our country show once again that peace and tranquillity are of top priority. We have also felt the direct influence of politics on the economy with two elections taking place in a single year. If we see ourselves as soldiers at the different fronts of the business world, we have a hard time ahead of us. Due to the recession that the construction sector experienced this year, 2018 has also been a tough year for our construction materials sector. The conflicts taking place in neighboring countries led to the shrinking of our natural markets and our business relations suffered because of political turmoils. Consequently, our exports decreased to the lowest levels of the latest years.

Inspite of all difficulties, we believe that 2019 will be a much better year for both our country and our world. Political stability in 2019 will improve the economic situation, fluctuations in the money market will stop and the necessary economic reforms will be conducted.

We should look up to Prof. Dr. Aziz Sancar, the winner of the Nobel Chemistry Prize, who grew up under Turkey's difficult conditions but still managed to rise to the top. This year Fibrobeton will celebrate its 33st year in the sector and continue to work together with its partners. We believe that we will maintain our reliable business relations with you as we did in the previous years.

GRC was not known in the sector in 1987. Fibrobeton developed the use, method and fields of GRC products and continuously offered you innovative products until now. We are very glad that our latest innovative products Fibro-T® and Fibro-Light® are added to our product range, and Fibronit® and Fibro-Gypsum®, which are our interior coating products, are preferred by you.

Being conscious of the fact that maintaining our leader position in the sector in the future and having new achievements together with you depend on technological development. We will continuously expand our R&D and innovations. Becoming the number one GRC plant of the world with the capacity increase we have completed, we will continue to support our collaboration with the University of Düzce at our Fibrobeton Düzce Plant. Having our signature on the facade of over 4000 structures in four continents, we will continue to be productive in all the corners of the world. Our only pride is to be a world brand based in Turkey.

I wish you a happy, healthy and peaceful new year in which all of your expectations will be fulfilled.